Health & Research, Public Places
For the past 10 years, indoor air quality (IAQ) has been a central concern for public health authorities. Studies have shown that poor IAQ is the root cause of numerous physical and mental health problems among building occupants, including respiratory illnesses (such as worsened asthma, rhinitis, and bronchitis), as well as other symptoms like headaches, fatigue, eye and throat irritation, nausea…
On the contrary, good IAQ has a highly positive impact on the well-being, productivity, and morale of occupants. To such an extent that IAQ has become a significant corporate social responsibility (CSR) issue for companies.
A study conducted in 2014 by ANSES and the Indoor Air Quality Observatory (IAQO) estimated that approximately 28,000 new cases of illness and over 20,000 premature deaths per year were attributed to six indoor air pollutants, excluding specific pollution in professional settings. Moreover, the cost of poor IAQ is estimated at 19 billion euros per year in France (source: IAQO) !
The Covid-19 pandemic has further highlighted the importance of indoor air quality and the need to purify the air we breathe. It is therefore crucial to take action and implement measures to improve IAQ !
Building on the findings regarding the advantages and limitations of each of the options proposed by the previous monitoring system, the 4th National Environmental Health Plan (2021-2025) titled "One Environment, One Health" has outlined the framework for revising the regulations on monitoring indoor air quality in Sensible Public Reception Facilities.
This revision also takes into account the lessons learned from the health crisis caused by the SARS-CoV-2 (Covid-19) pandemic. Indeed, this health crisis has highlighted the importance of implementing an environmental strategy to control indoor air quality in each ERP.
As a result, controlling the rate of air renewal and purification in indoor spaces through the measurement of not only carbon dioxide (CO2) concentration but also volatile organic compounds has become a major priority. This approach enables the dilution and elimination of indoor pollutants, including airborne infectious agents.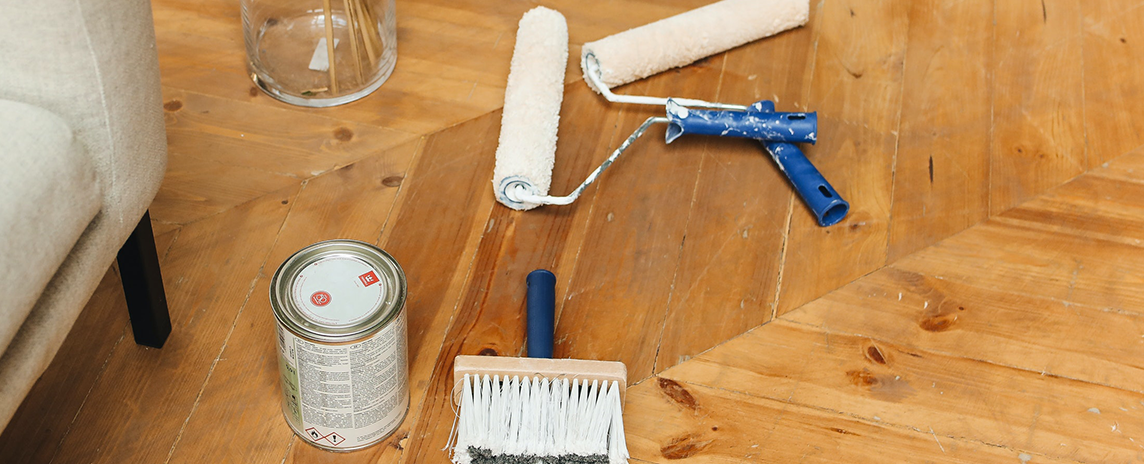 Thus, a new system came into effect on January 1, 2023.
The overall action plan governing the monitoring of indoor air quality in these establishments is developed along 3 axes :
Annual evaluation of the means of ventilation
Self-diagnosis every 4 years (compared to monitoring every 7 years previously) with identification of pollutant sources, reduction of their emissions, reduction of occupant exposure and maintenance of building ventilation sources.
Measurement campaigns at key stages in the life of the building (delivery of a new building, rehabilitation, renovation of ventilation systems, change of floor coverings, etc.).
Three pollutants are targeted as a priority: formaldehydes, benzenes and CO2.
The establishments subject to this regulatory monitoring system since January 1, 2023 are those welcoming children :
collective childcare facilities for children under 6 years old (daycares, nursery schools, etc.)
educational establishments or vocational training institutions at the primary and secondary levels (kindergartens, primary schools, middle schools, high schools offering general, technological, or vocational education).
recreation centers.
However, the implementation has been postponed to 2025 for other ERP categories (social and medico-social structures, juvenile correctional facilities, etc.) to allow time for adaptation and provide suitable tools to the communities. Additional measurement recommendations may be proposed for other pollutants in these categories.
All these measures aim to raise awareness, provide training, and empower the entities responsible for managing this aspect of indoor air quality.
One simple and cost-effective way to improve the indoor air quality of buildings is to equip them with professional air purifiers. By capturing volatile organic compounds, these devices effectively filter the air and remove polluting particles, providing purified and sanitized air.
Using an air purifier is a more environmentally-friendly solution for refreshing the air we breathe. Indeed, when we open a window while the heating or air conditioning is running, it leads to outdoor air pollution and contributes to global warming. On the other hand, using an air purifier eliminates the need for window opening, thereby reducing our environmental impact.
It is important to note that no financial assistance is provided if, during an inspection, pollutant levels in a facility exceed the established limits. Therefore, installing one or multiple air purifiers proves to be a less costly solution compared to undertaking building renovation works.